The Austin Cleaning Service
that helps you live the good life.
We all lose too much time to cleaning. The worst part is we can never get that time back. Thankfully, there is something we can do about it.
Get an Estimate!
What are the benefits of hiring a professional cleaning company
You get more free time to enjoy life
Peace of mind about who enters your home
You support local business and help provide jobs
Your home is clean all the time
Healthier kids and pets
The solution? Tex-Mex Cleaning
We'll save you about 4 hours a week
Our employees are background checked and insured
We pay our employees a livable wage (they average $18-$23 per hour)
We thoroughly train our cleaning techs
We use all natural cleaning solutions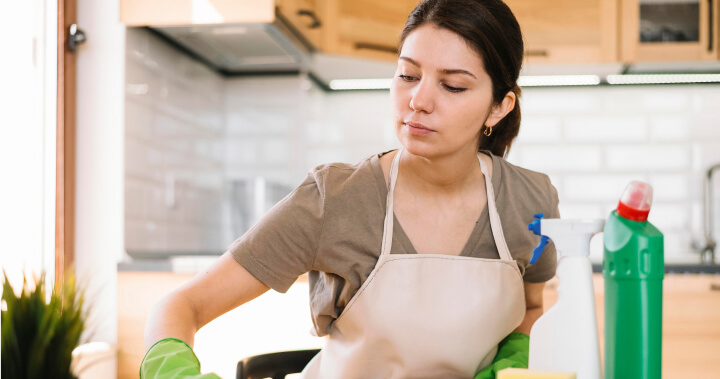 Service You Can Trust
Bria
They did great on my apartment!! Made sure to stay within my budget, as well as maintaining to clean all the 'hot spots'. They even went as far as cleaning my crusted toaster oven! (*o*) Above my expectations, would hire again and refer to a friend. Thank you!
Shannon
We are so happy to have found Tex-Mex! As a person who is sensitive to fragrances and the typical cleaning products (like Windex), I really appreciate that Tex-Mex truly uses greener, less toxic products. Tex-Mex won't sneak in the harsher cleaning agents to do difficult jobs. Nakea, who usually cleans our house, is amazing! She is punctual, friendly, efficient, detail-oriented, and trustworthy. She cleans better than I could myself and she is great with pets. Our lab adores her. She is also a pleasure to have around. We love Tex-Mex!
Kat
I've had a few cleaning appointments with Tex-Mex, and I've always been happy with the results! They're always very mindful of my pets, too, respecting their space and making sure they don't try to escape. Throughout the pandemic they've been taking good precautions to keep their staff as well as their clients safe. Highly recommended, especially if you have pets that shed!
What happens next?
Fill out the form
Review your estimate
And then relax
Your money makes a difference
We provide free & heavily discounted cleaning services for cancer patients. When you pay for your cleaning service, you're not just getting a wonderfully clean home, you're helping cancer patients in our community.
Proud partner of

Cleaning for a Reason
"Cleaning for a Reason provides free home cleaning to patients battling cancer. When cancer makes life at home difficult, our trusted network of residential cleaners, cleaning industry volunteers, and community volunteers come together to support cancer patients and their families."
Get more information